

AV Receivers 5.2 HD AVR-X550BT
DENON
Kč8,291.00
Ušetříte Kč699.00
S DPH
Upozornění: Zamawiany produkt jest niedostępny o faktycznym terminie realizacji zostaniecie Państwo powiadomieni przez pracownika.
Polityka bezpieczeństwa (edytuj za pomocą modułu "Bezpieczeństwo klienta")
Zasady dostawy (edytuj za pomocą modułu "Bezpieczeństwo klienta")

Zasady zwrotu (edytuj za pomocą modułu "Bezpieczeństwo klienta")
Delivering the company's revered, class-leading audio capability alongside a whole host of advanced features, but without breaking the bank, the AVR-X550BT is the perfect first step for home cinema starters.
The AVR-X550BT includes full 4K compatibility, Dolby Vision, HDR (High Dynamic Range), HLG (Hybrid Log-Gamma), ARC (Audio Return Channel) and Bluetooth wireless audio streaming amongst a whole host of other wonderful features. It pumps all this techno wizardry down a single HDMI cable to your TV.
Despite this intimidating list of acronyms and technologies that future-proof the model, it is impressively simple to install, set up and operate. This comes via Denon's class-leading guided Setup Assistant and Graphical User Interface. Additionally, the AVR-X550BT comes with a microphone that allows the user to calibrate the model to individual listening rooms for best audio performance. Moreover, the dedicated 500 Series app lets you control the AVR-X550BT from your phone.
The design's 130W output, driven by high current discrete power amplifiers on each of its five channels, means the model has more than enough power to deliver all your home cinema thrills and spills. Meanwhile its on-board Dolby TrueHD and DTS-HD Master Audio decoding offers blockbusting sound from high resolution audio formats. As a 5.2 design it can also handle two subwoofers, for those that require even more low frequency power.
If you prefer to listen to some songs stored on your smartphone simply employ the AVR's Bluetooth capability that can remember up to eight devices so the whole family can listen to their favourite tracks. Completing the package are five HDMI inputs, so you can hook up every device imaginable.
5.2 channel AV Receiver with 130W per channel
4K/60 Hz full-rate pass-through, HDR, HLG, ARC and HDMI CEC
5 HDMI inputs with full HDCP 2.2 support (on 3 inputs)
Bluetooth Music Streaming
Dolby TrueHD and DTS-HD Master Audio
Setup Assistant
Auto speaker calibration by microphone
MP3, WMA, FLAC and MPEG-4/AAC tracks via Front USB
Dolby Vision
Denon 500 Series Remote App
Intelligent ECO mode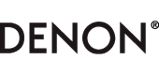 Datový list
Gwarancja

24 miesięcy

Gwarancja rozszerzona

36 miesięcy

Bluetooth

Yes

HDMI (in)

5

HDMI (out)

1

Optical In

1-2

Channel

5.2

Multichannel Surround

DTS HD Master
Dolby TrueHD

USB In

Yes

Display resolution

4K

Analog In

2

Output power (6Ω)

130 W
Specifická označení produktů




Ověřený zákazník

11.08.2020

Slabiny:
Nemá menu v českém jazyce.
Zdroj recenzí pochází z nákupního portálu Heureka
Zákazníci, kteří koupili tento produkt, si také zakoupili:
10 dalších výrobků ve stejné kategorii:
Kč18,490.00
Kč16,990.00
Běžná cena
-Kč1,500.00 Vypnout
Cena
Kč13,690.00
Kč12,390.00
Běžná cena
-Kč1,300.00 Vypnout
Cena
Kč27,980.00
Kč20,990.00
Běžná cena
-Kč6,990.00 Vypnout
Cena
Kč19,680.00
Kč17,990.00
Běžná cena
-Kč1,690.00 Vypnout
Cena
Kč19,990.00
Kč17,990.00
Běžná cena
-Kč2,000.00 Vypnout
Cena
Kč35,990.00
Kč30,990.00
Běžná cena
-Kč5,000.00 Vypnout
Cena